WELCOME TO THE WAUSAU EARLY BIRDS ROTARY CLUB WEBSITE
On February 23, 2023, the Wausau Early Birds Rotary Club will celebrate its 30th Anniversary. The club averages 50 members. Our club meets each Thursday morning at 7:00am in person at the Wausau Country Club. Virtual attendance is available via Zoom. All are welcome to attend a meeting as a visitor. Three visits are required before a person can apply to join.
Our club is active and focus on FUN, FRIENDSHIP. and the FUTURE of Rotary. Our major projects follow the Rotary Seven Areas of Focus.
Peace Building and Conflict Prevention
New Beginnings for Refugees
Afghan Relocation Support
Disease Prevention and Treatment
Pints for Polio
Water, Sanitation, and Resolution
Guatemala Water Projects
Drilling a well for potable water at a hospital
Drilling a well in the mountains for potable water
Maternal and Child Health
Egg Project for the Hunger Coalition
Hygiene Project with the Girl Scouts
Basic Education and Literacy
Reading to Go
Rotary Youth Leadership Academy
Community Economic Development
Kite Project
Mobile Meals
Salvation Army Bell Ringing
Environment
Highway Cleanup
Good News Recycling Project
Tree Planting with the Girl Scouts
So, check us out and attend a meeting to learn even more about the Wausau Early Birds Rotary Club. We promise you will have a great time, a great breakfast at the Wausau Country Club, and the opportunity to gain new friends and reconnect with friends from the past.
Yours in Rotary,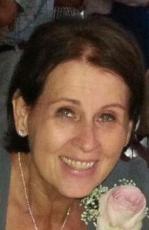 Jean Burgener, President
715-571-4914