Welcome to the Wausau Early Birds Rotary Club website.
Our club meets each Thursday morning at 7:00 a.m. We're currently meeting in a hybrid format, with in-person attendance at the Wausau Country Club, and virtually through Zoom. Anyone interested in attending as a guest to experience our club is very much welcome. Please contact me through this site for the Zoom sign-in information.
Members are often asked why they would attend such an early morning meeting. After all, it's early, and during much of the year the sun isn't even up. When you attend the meeting, though, it's clear the camaraderie, good cheer, and commitment to the Rotary International Four Way test is universally felt.
The members of the Early Birds Rotary Club are quite proud of our dedication to supporting Wausau area causes. The Challenge Statue in downtown Wausau is a kayaker running the whitewater course for which Wausau is internationally known. This was the first project undertaken by our Club, and it has become part of Wausau's identity. The statue is located on Scott Street, just as you enter the downtown, and right near the beginning of the whitewater course.
The Wausau Early Birds initiated and solely fund the "Reading to Go" project, which supports literacy in Marathon County. Club members read books to elementary school children, and we give out books to all the children in those classes.
Our club also started an "egg-ceptional" program, providing fresh eggs to food pantries throughout Marathon County. In addition, we provide weekly volunteer support to "Mobile Meals," delivering meals to those most in need, which is particularly vital with the spread of the Coronavirus. You can learn more about these projects and the many others we support on the pages of this web site.
So check us out, and please attend a meeting to learn more about us. We promise you will have an interesting time, a delicious Wausau Country Club breakfast (when we begin meeting in person again), and the opportunity to gain new friends and reconnect with friends from times past.

Yours in Rotary,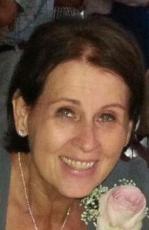 Jean Burgener
President